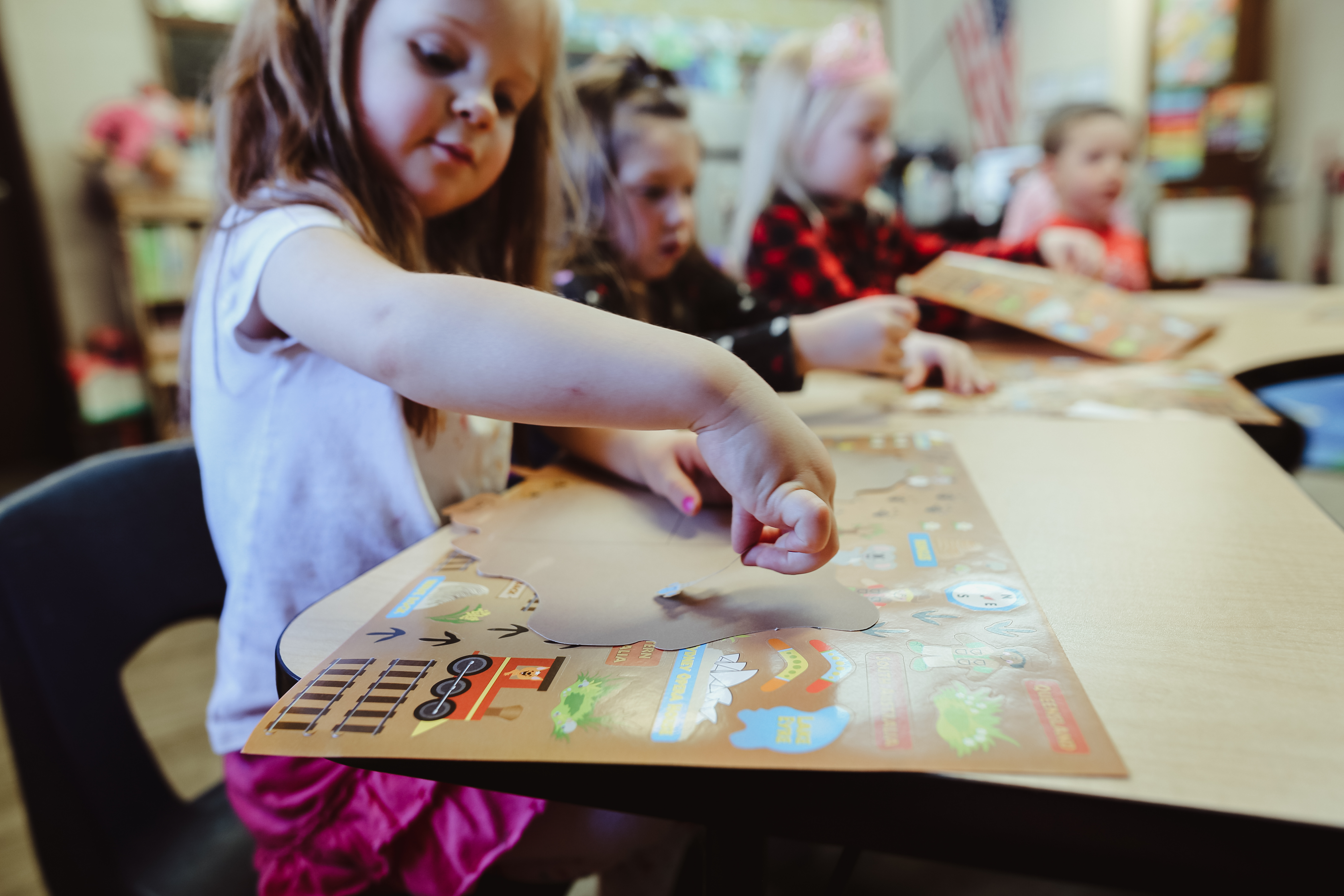 PRE-K
What to Expect - Our Pre-K program allows for your child to experience a Christ-centered environment on a daily basis. Every day begins with worship, a Bible story, and prayer. On Monday mornings, we join with the rest of the school for worship and then enjoy a more intimate service catered to smaller children.
Curriculum - Our "Pre-K'ers" learn letter and number concepts, colors and shapes, work on crafts, and progress in their social skills. Developmental concepts are taught which build writing, motor, and social skills. STEAM program and concepts are built right into the everyday program.
Extra-curricular - Pre-K joins with kindergarten for classes in music and physical education. The children also participate in an art class. For fun and a broader educational experience we enjoy taking field trips such as attending Clemens Center plays, visiting Broad Acres Nursing Home, taking nature walks, and going to the apple orchard.
Parent Involvement - Moms and dads are invited to join our class on field trips to help chaperone and get to know their child's classmates. We encourage parents to share special talents with our class, including reading a story to them or a demonstrating a craft.
Enrollment Requirements - Students must be 3-years old on or before September 1 of the school year and be toilet-trained.