Blended Learning
Online classes through Liberty University Online Academy and in-person school family with New Covenant Academy.
4 Easy Steps: 1) Register 2) NCA Facilitator Enters Information 3) Start Classes 4) Come to NCA once a week.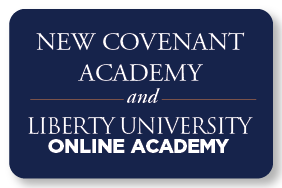 The Perks - New Covenant Academy
Be part of the NCA family!
Receive NCA transcripts and report cards.
Participate in NCA extra-curriculars.

Athletics (soccer, basketball, volleyball,e-sports)
Drama
Electives

Earn NCA high school diploma.
Participate in graduation (kindergarten and high school).
Attend classes at NCA once per week to

Socialize with friends
Interact with peers
Engage in in-person school
Be encouraged by NCA staff
The Perks - Liberty University Online Academy
Structured yet flexible program.
Customized learning plans to meet your student's educational needs.
Flexible enrollment allows students to enroll at any time throughout the year.
Around-the-clock access to curriculum and grades.
Academic, administrative, and technical support.
Certified teachers and responsive staff.
Curriculum taught from a biblical perspective.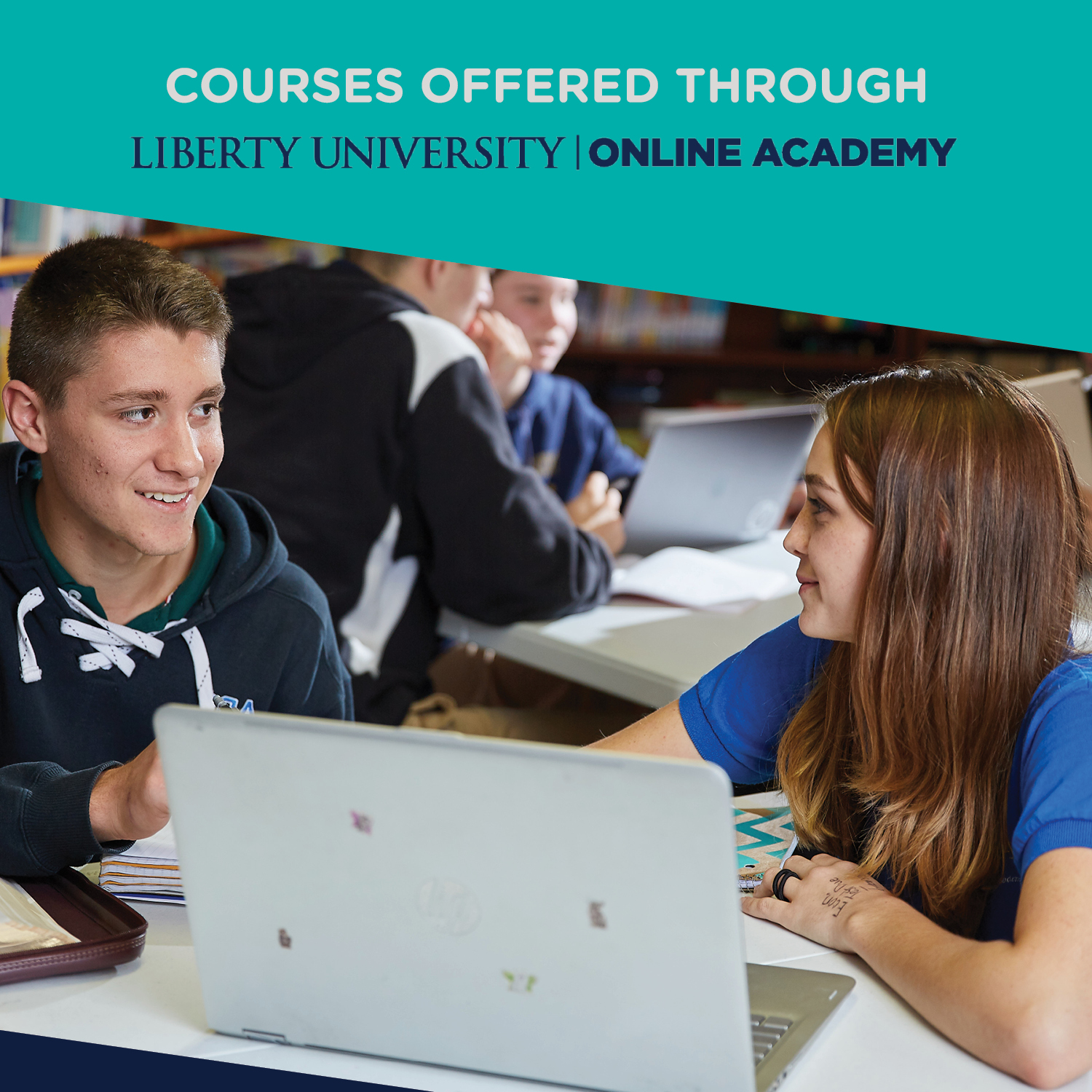 Affordable online learning!
Includes all online texts and assignments.
A single, easy-to-use platform.
An NCA Facilitator guides you through the enrollment process.
NCA teachers and administrators are here to help.
An LUOA Advisor helps you with admissions, processes, and questions.
LUOA teachers provide academic supports, instruction, assessments, evaluations, record-keeping, and a smile!