ONLINE AUCTION
New Covenant Academy
School Office Number - 570-662-2996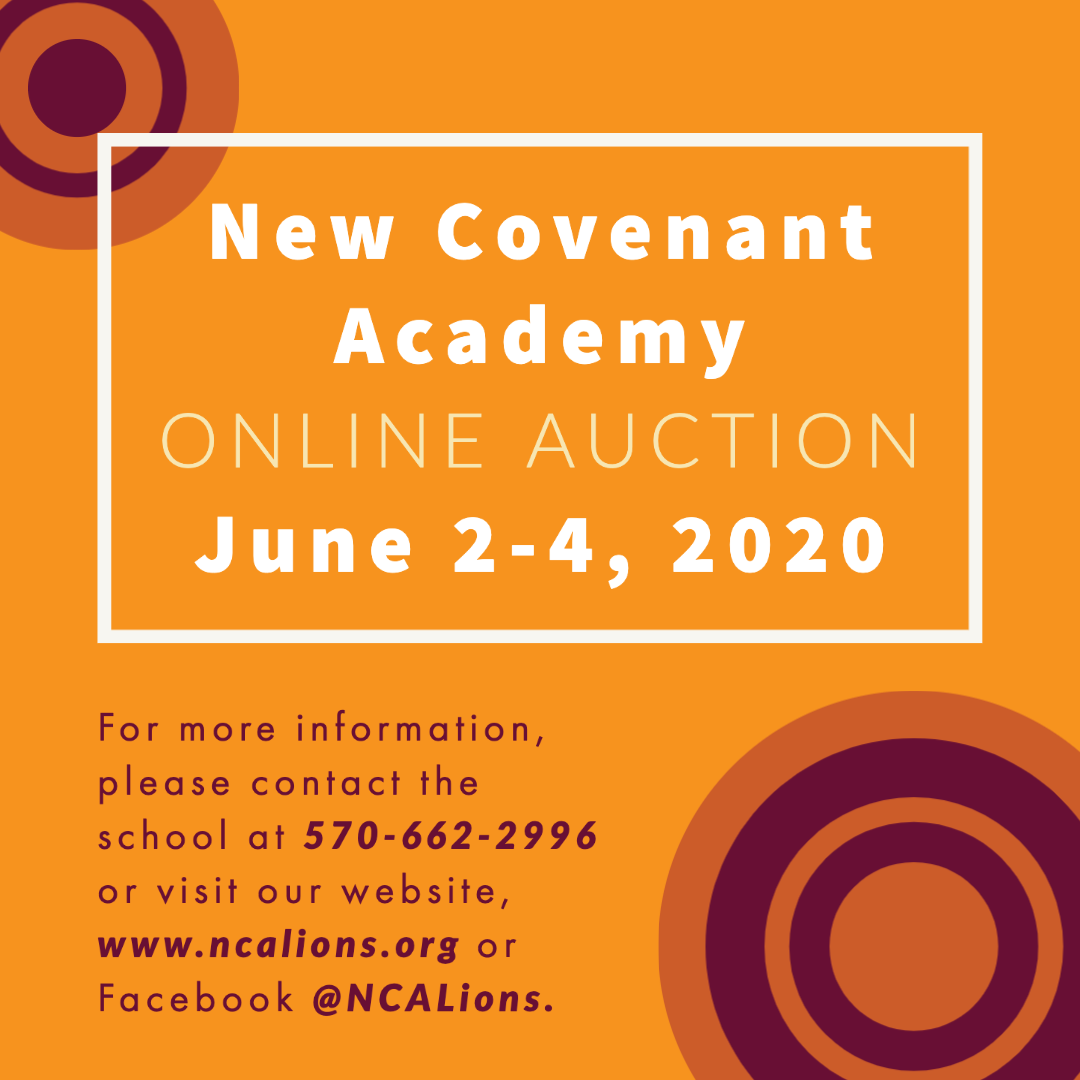 New Covenant Academy Hosts On-line Auction June 2nd
MANSFIELD, PA – April 21, 2020 - New Covenant Academy will be hosting an online auction on Tuesday, June 2 through Thursday, June 4th, 2020 in replacement of the NCA Annual Benefit and Auction that the school has hosted for over 40 years. The annual fundraiser was canceled due to the COVID-19 pandemic but the school is going to instead use an on-line platform, CharityAuctionsToday.com for bidding from 12am June 2nd to 11:59am June 4th. Bidding can be done through following the link or accessing it through the NCA website (ncalions.org), Facebook or Instagram (@NCALions).
A few items that will be available for bid include guns, gift baskets, gift cards, a large grill, weed eater, leaf blower, and home décor. All proceeds from the auction go to NCA's direct fund to support school programs and activities. The Parent Teacher Fellowship is very grateful for those who have already donated items for the auction as well as the sponsors for the event. A special thanks to the platinum sponsors of the event; Castle Drywall, The Ogdensburg Church of Christ, The Sterling Group, and The Dewberry Family.
For more information, please contact the school at 570-662-2996 or visit our website, www.ncalions.org or Facebook @NCALions. The event is open to the public and we invite all to check out the online auction items in June!